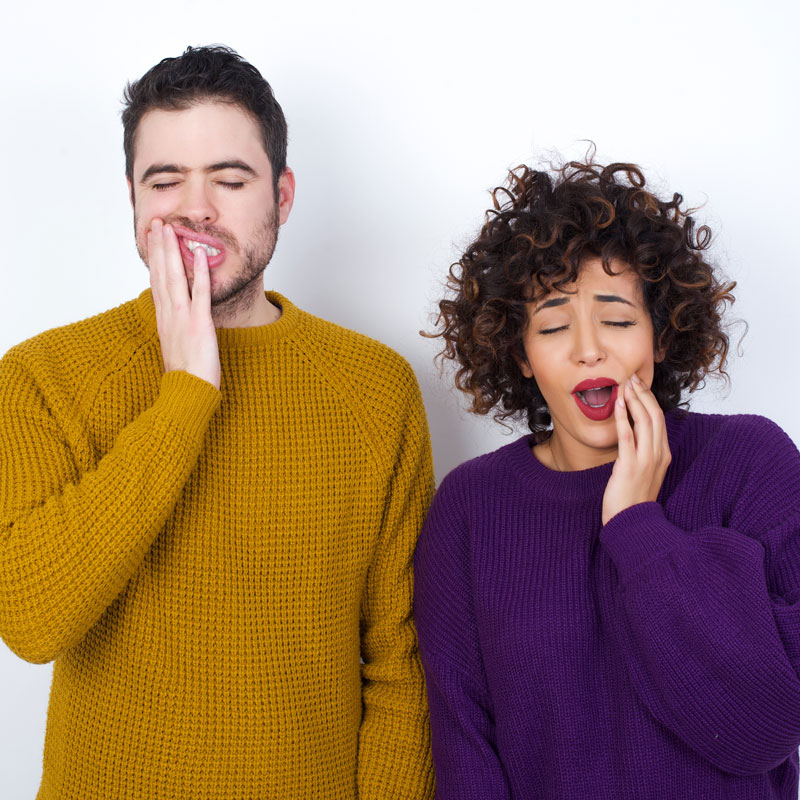 Do you have a TMJ Disorder?
Use our quick guide to help determine if your symptoms are TMJ related. In many cases, other disorders also mimic the symptoms of TMJ. The #1 cause of treatment failure is an inaccurate diagnosis.
Jaw or Facial pain, discomfort, or tightness
Headaches (pressure, tension, migraine-like)
Noises from jaw (clicking, popping, crunching)
Jaw locking or getting stuck
Ear symptoms (pain, fullness, ringing)
Feeling that your bite is off
Other factors that can lead to a TMJ disorder are trauma to the jaw or face, autoimmune arthritis in other small joints (such as fingers or toes), gum chewing, and clenching/grinding your teeth.
Looking for TMJ pain relief? We'd love to help you!